Tritanium Advanced Fixation Technology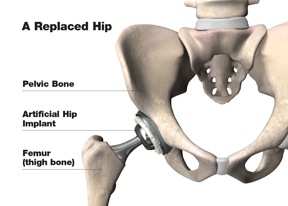 3-D Technology
Tritanium is a three-dimensional surface on the acetabular cup that helps hold the implant into the bone. The new Tritanium technology was designed to resemble trabecular bone, a type of spongy bone tissue that provides skeletal support. Tritanium technology allows for bone to grow into the component1 providing enhanced fixation.2
Tritanium Technology
Tritanium is made from high-quality, commercially pure Titanium. Studies have shown that it improves bone ingrowth when compared to other alloys.3 This technology may be especially beneficial for patients with low bone density and the 55% of Americans age 50 and older diagnosed with osteoporosis.4
Ask your doctor about Tritanium Advanced Fixation Technology.
References:
Stryker Test Report RD-08-009. Evaluation of bone response to porous surfaces using a canine total hip model.
Stryker Test Report RD-07-077.
Ricci J.L., Kauffman J., Jaffe W., et al, "Comparison of Osseointegration and Bone Adhesion to Commercially Pure Titanium Alloy," 23rd Ann. Mtg. Society for Biomaterials, 1997.
National Osteoporosis Foundation.
The information presented is for educational purposes only. Stryker is not dispensing medical advice. Please speak to your doctor to decide which type of surgery is right for you. Only your doctor can make the medical judgment which products and treatments are right for your own individual condition. As with any surgery, trauma carries certain risks. Your surgeon will explain all the possible complications of the surgery, as well as side effects. Each patient will experience a different post-operative activity level, depending on their own individual clinical factors.
Stryker Corporation or its divisions or other corporate affiliated entities own, use or have applied for the following trademarks or service marks: Stryker, Tritanium. All other trademarks are trademarks of their respective owners or holders.
Copyright © 2008 Stryker