Patient Testimonials
Discover what our patients have to say regarding their office visit, surgical experience or recovery process. We also encourage our existing patients to share their own experience!
Heidi B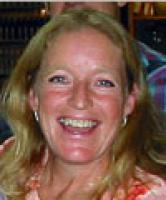 "My total knee replacement experience was beyond my expectations! I was hesitant yet blessed with so many positive encounters that I will not hesitate to have my other knee replaced with Dr. Rodney Henderson in the same manner. I am a Personal Trainer, so being able to be on my feet and active as soon as practicable after major surgery was critical! Dr. Henderson recommended outpatient surgery, to which I was reluctant since the "industry standard" for total knee replacement is 3-4 days hospital stay. Dr. Henderson's nurse, Kathy, went out of her way to accommodate surgery for me in a timeframe that would limit my time away from training clients, a significant financial consideration for me! The surgery was smooth and the attentiveness of the Surgery Center staff both before and after the surgery was professional, attentive, courteous and thoughtful. I was back training clients four weeks after surgery, and returned to my own training less than eight weeks after surgery. I am now in-training for the San Diego Century Bike Ride in May, an event I could not have considered before my fortunate referral to Dr. Henderson. His positive outlook, passion about his work, humor, encouragement and support provided the necessary reassurance before embarking on such major surgery. He made me feel at ease with my decision the first time I met him, and I have no regrets. In fact, Dr. Henderson told me the only question I would have after surgery is, "Why did I wait so long?!" He was right! Here's to your health and well-being."
Nancy W
Outpatient Total Knee Replacement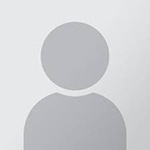 "I was thrilled with the outpatient surgery center; it was an extremely positive experience in every way. The facility was very clean, the staff was friendly, on time, and they always treated me well. My husband was even allowed to spend the night in the recovery room with me, and I had a nurse available at all times. I loved being able to go home the next day, and have my family take care of me rather than being in a hospital or rehabilitation center. Dr. Henderson is an amazing surgeon that was uplifting and accommodating. As a bigger woman, past doctors have ridiculed me, but he always treated me with the upmost kindness. He knew the importance of getting back on my feet because of my profession as a hair dresser, and I was able to work within 6 weeks. "
Lisa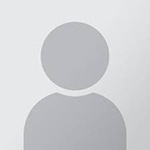 "I recently had a knee replacement and Dr. Henderson is not only an incredibly competent and knowledgeable surgeon, he is very personable and compassionate. These are traits that together are somewhat rare and made for a successful surgical experience for me."
Write a review
If you're interested in submitting a testimonial for Rodney D. Henderson M.D., P.C., Please use the form below to do so.
Thanks!
Fields marked ( * ) are required