MIS Hip Replacement Using a Direct Anterior Approach
This website can answer some of the questions you may have about Minimally Invasive Hip Procedures using a direct anterior approach.
As you review this material, make note of anything you don't understand. Your orthopaedic surgeon will be happy to answer your questions so that you'll feel comfortable with your chosen treatment plan.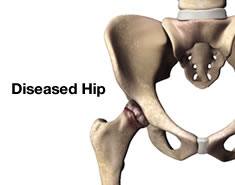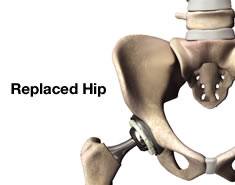 Minimally Invasive Surgery (MIS) Hip Joint Replacement is an advancement in hip replacement that offers important advantages over standard surgical procedures. Stryker has partnered with surgeons worldwide to develop MIS procedures and surgical instruments that are designed to help your surgeons do their very best to help you recover your lifestyle. These techniques bring together a wide variety of hip implants, new minimally invasive surgical techniques, and new instrumentation.
Over the past 25 years, minimally invasive surgery has revolutionized many fields of medicine. Its key characteristic is the use of specialized techniques and instrumentation that allows the physician to perform major surgery with a smaller incision.
The direct anterior approach is one of the minimally invasive techniques used in hip replacement surgery. Continuing orthopaedic experience suggests that this procedure may offer several advantages over the more traditional surgical approaches to hip replacement.1
Traditional hip replacement techniques involve operating from the side (lateral) or the back (posterior) of the hip, which requires a significant disturbance of the joint and connecting tissues and an incision approximately 8-12 inches long. In comparison, the direct anterior approach requires an incision that is only 3-4 inches in length and located at the front of the hip.1 In this position, the surgeon does not need to detach any of the muscles or tendons.1 Some physicians use a special operating room table to help achieve an optimized surgical position for the patient.2
Potential Advantages
The direct anterior approach allows the surgeon good access to the hip without detaching any of the muscles or tendons. This may allow for a more natural return to normal function and activity.1,3
There is also the potential for rehabilitation to be quicker and for hospital length of stay to be decreased because the hip is replaced with minimized detachment of the muscles from the pelvis or femur.4
The smaller incision and reduced muscle disruption indicate that patients may also have a shorter recovery time and less scarring.1 With this approach and the minimization of tissue damage, there may also be less blood loss, less time in surgery and reduced post-operative pain. 1,3,5
Traditional hip replacement techniques require patients to take special hip precautions to prevent dislocation of the prosthesis. These precautions typically include not crossing your legs, not bending your hips more than a right angle, not turning your feet excessively inward or outward and using a pillow between your legs at night when sleeping.6 Following the anterior approach, the risk of dislocation may be reduced. Under their doctor's supervision, patients may be immediately allowed to move their hips and potentially avoid these cumbersome restrictions.4 They are often encouraged, under the doctor's supervision, to weight bear immediately and to discard external support as symptoms permit.1 Complications resulting from immobilization have the potential to be reduced due to immediate hip movement and earlier weight-bearing.5
Discuss Your Options With Your Physician
Hip replacement, no matter how minimally invasive, is major surgery and patients are at risk for complications. However, the complication rate following joint replacement surgery is generally very low. Serious complications, such as joint infection, occur in less than 2% of patients.7 (Besides infection, possible complications include blood clots, lung congestion or pneumonia.) The risks that are normally encountered in conventional hip joint replacement remain.
Recovery success depends on several factors including surgeon training and experience, the surgical approach, the implant and the patient's health and commitment to post-operative physical therapy. Although the direct anterior approach may make sense for some patients, only your surgeon can help you decide what is best for you. Talk with your doctor if you have any questions about the direct anterior approach for total hip replacement or hip replacement in general.
References:
Wenz, J., Gurkan, I. Jibodh, S., "Mini-Incision Total Hip Arthroplasty: A Comparative Assessment of Perioperative Outcomes," Orthopedics Magazine, 2002.
Kreuzer, Stefan, Matta, Joel M., "Single-Incision Anterior Approach for Total Hip Arthroplasty: Smith-Petersen Approach," American Academy of Orthopedics Surgeons, Chapter 1.
Keggi, Kristaps I., "Total Hip Arthroplasty Through a Minimally Invasive Anterior Surgical Approach," JBJS, Vol. 85-A. 2003.
www.anteriorhip.org, Kreuzer, S.
Baerga-Varela, L.,Malanga, G.A., "Rehabilitation after Minimally Invasive Surgery." Hozack,W., Krismer,M., Nogler,M., Bonutti, P., Rachbauer, F., Schaffer, J., Donnelly,W., ed. Minimally Invasive Total Joint Arthroplasty. New York, NY: Springer-Verlag; 2004: 2-5.
http://www.orthoinfo.org/topic.cfm?topic=A00377#Other%20Precautions.
Hanssen, A.D., et al., "Evaluation and Treatment of Infection at the Site of Total Hip or Knee Arthroplasty," JBJS, pp. 910-922.